Wouldn't it be great if you knew exactly where to go to find assistive technology solutions for your special needs?

Choosing assistive technology devices that best accommodates your needs can often be a complex process. In addition, wading through web sites, store catalogs, and phone directories for finding what you need when you need it, can be a difficult and painstaking task.

With our popular Search & Referral services, you can ask qualified experts to help you identify appropriate technology, recommend suitable products, and direct you to relevant resources offering the information you are looking for. Compare our search options.




"It's convenient, personalized,
and can save you a lot of time and frustration..."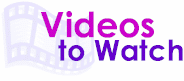 Your satisfaction guaranteed. Our paid searches are backed with a risk-free results guarantee. Learn more...


Shopping with us is safe. We implemented key measures to ensure your online shopping safety and security. Learn about our Safe Online Shopping Guarantee.


5-day response guaranteed only after payment is received and verified. For fastest service, make credit card payments online from our secure website. Learn more...


Search results and referrals are not sponsored. We strive to maintain an objective and unbiased position when expressing opinions, offering advice or making recommendations. Learn more...


Our privacy policy. We will never share data collected from you with third-parties. Read our Privacy Policy.


Our disclaimer. Search results and referrals are provided to you for informational purposes only. Read our Disclaimer.


Helping charities. When you order our services, a portion of what you spend goes to health charities. Learn more...


*FREE Search offer only available to persons with disabilities. Healthcare professionals, educators, organizations, and other parties should select one of our affordable paid search packages.


Pricing in U.S. dollars.


How to contact us? For more information, please write to search@rehabtool.com.