ADA Experts - ADA news, articles, products and links.
ALS Foundation for Life - Helps improve the quality of life for people affected by amyotrophic lateral sclerosis, commonly known as Lou Gehrig's disease.
AT Solutions - Offers plans for do-it-yourself devices to assist persons with disabilities.
Attention Deficit Disorder Links - Information on ADD/ADHD from research sites to products, services and books.
Cornucopia of Disability Information - Community resource offering disability information for consumers and professionals.
DirectAbility - Links to assistive technology vendors and disability-related information.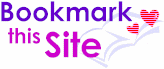 Disability Information Victoria - Information on services and products available to people with disabilities in Australia.
Disability Resources Monthly

Subject guide to online disability resources, newsletter about disabilities.
DPA Disability Resources - ENABLEnet - Links to worldwide disability resources and databases.
E-bility.com - Links to resources, services and products of interest to people with disabilities.
Eagle Disabled Resources - Links to disability-related organizations and assistive technology vendors.
Easter Seals - Rehabilitation services, recreational activities, technological assistance, vocational services, advocacy and public education programs.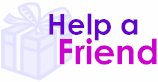 Electronic Curbcuts for the Disabled - Resource directory for persons with disabilities.
Head Injury Hotline - Provides difficult to find information, resources and links about head injury.
HealingWell.com - Resource directory, news, books on diseases, disorders and chronic illness.
HealthWeb - Directory of health information from the National Network of Libraries of Medicine.
Home Modifications - National resource center for home modifications and supportive housing.
ICDRI

International Center for Disability Resources on the Internet.
Kids Together - Information and resources for children and adults with disabilities. Includes an assitive technology guide.
Mental Health - Knowledge Exchange Network - Information, events and links about mental health. Part of the U.S. Department of Health and Human Services.

RexJack - Adaptive clothing for people with disabilities.
Stroke Center - Information about stroke care and research for patients and health professionals.
Stroke Network - Stroke support and information for everyone in the stroke family.